The Les Mills Combat workout is a hot new program by Beachbody.  Due to Beachbody's popularity, it wasn't a surprise when the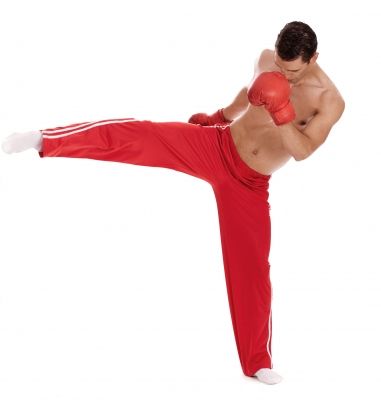 program made waves as soon as it was released.  Take a moment to go over this Les Mills Combat workout review to find out if the program is right for you.
Overview
The Les Mills Combat workout uses Fast Twitch Integration Training in order to get the best results.  Basically, the moves are designed to blast your fast twitch muscle fibers.  These fibers have the greatest ability to change, so you can get the results you want in a shorter period of time.
Image courtesy of photostock at FreeDigitalPhotos.net
The mixed martial arts program combines several different disciplines.  The program combines moves from:
Karate
Kung fu
Jiu jitsu
Muay thai
Kickboxing
Tae kwon do
Boxing
These disciplines are used in various workouts.
The Workouts
The Les Mills Combat workout program comes with seven workouts. They are:
The Basics – This 30 minute workout will help you master the techniques you'll use during the program.  You definitely want to start here so you can go from one move to the next with ease.
Les Mils Combat 30: Kick Start – You'll learn the combination moves you'll use in the program during this 30 minute workout.
Les Mills Combat 45: Power Kata – You'll learn technique and flow during this 45 minute workout.  The workout combines power, speed and cross training, and really burns off the calories.
Les Mills Combat 60: Extreme Cardio Fighter – When you pop this DVD in, you can expect to work out hard for an entire hour.  The DVD focuses on high repetition sequences so you can get the most of your workout.
Les Mills Combat 60 Live: Ultimate Warrior's Workout – This hour long martial arts workout hits all of the muscle groups, so you will feel the burn when you are done.
Power Hit 1 – This DVD has 30 minutes of interval training. You will go through hard bursts and recovery periods.
Shock Plyo Hit 2 – This 30 minute workout features propulsion exercises so you can get more power and endurance.
You will also get the Les Mills Combat 30: Live DVD.  This DVD isn't part of the actual program, but it can help you maximize your workout.
This program comes with some other items as well.
Additional Items
When you get the Les Mills Combat workout system, you will also receive:
Stay with the Fight Fitness Guide.
Eat Right for the Fight Nutrition Guide.
Tape measure and measurement tracker.
Access to online support.
Equipment Needed
You don't need any special equipment for this workout program.  You just need to make sure you have enough room to complete the movements.
The Results
You can burn up to 1,000 calories in an hour with this program.  Not only that, but the exercises will help you to speed yup our metabolism up so you can burn calories, even when the workout is finished.
The Bottom Line
As you can probably tell from this Les Mills Combat workout review, this is a very good program.  If you follow the workouts provided on the DVDs, you can get the body you want in as little as sixty days.  Whether you are just starting out with a fitness routine or you are in good shape but you want to go to the next level, this program can help you reach your goals.
About the Author
As a writer and blogger, Tommy Albrecht is a fitness fantic trying new ways to workout at home. Be sure to check out Les Mills newest workout program.