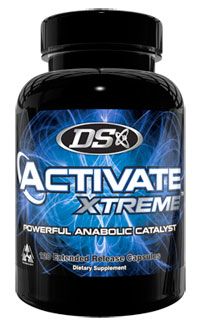 Testosterone boosters can be confusing at times, especially if you don't know exactly what you're looking for.  If you have come across or heard about Activate Xtreme testosterone booster supplement by Driven Sports, then you are definitely not new to this industry.  In a nutshell, a man's body will produce testosterone that helps with muscle growth, deepens the voice, increases hair growth, and improves sex drive.  As you age your testosterone levels decrease; if you are looking to maintain your youthfulness then you need a testosterone booster.
What is Activate Xtreme?
Activate Xtreme by Driven Sports is a supplement designed to increase testosterone production in the body.  It is incorrectly assumed that a testosterone booster is steroid, but most of them are natural products.  The ingredients of the supplement, when combined together, helps the body increase the production of the male hormone.
Ingredients
Let us examine them:
Divanil
Divanil, an extract that's derived from stinging nettle, is the first ingredient in the core test.  Many clinical studies show that the extract is very effective on benign prostatic hyperplasia.  Most manufacturers of bodybuilding supplements use this ingredient because it provides testosterone enhancement by binding itself to the sex hormone globulin.
Icariin
A flavonol, Icariin, found in Epimedium extract is also included for it's testosterone properties and it's ability to enhance serum testosterone levels.
Bryonia Laciniosa and Mucuna Pruriens
Two of Activate Xtreme's other ingredients; Bryonia Laciniosa and Mucuna Pruriens, work to effectively increase luteinizing hormone (LH) that signals the testes to produce testosterone.  Increase in LH is not very large compared to what is experienced with D-Aspartic Acid, but still does an excellent job in increasing testosterone levels. (Testofuel contains D-Aspartic Acid and is a much more powerful testosterone booster.  You can check out my personal Testofuel Review). In addition, these two ingredients inhibit prolactin and regulate the rate-limiting protein, potentially increasing testosterone levels.
Basella alba
Basella alba, another ingredient, has been scientifically proven to promote testosterone production in the testes and helps increase bodyweight as well.
Rhodiola rosea
Rhodiola rosea, a classic adaptogen, is also included for it's effects on counteracting unwanted fatigue and stress, promoting physical performance, endurance and regenerating ATP reserves.
All these ingredients should give rise to high testosterone production, and with the addition of the naturally occurring indole-3-carbinol phytochemical to promote healthy estrogen metabolism, you are guaranteed a safe product with no side effects experienced.
Click Here

to save $35.04 on Activate Xtreme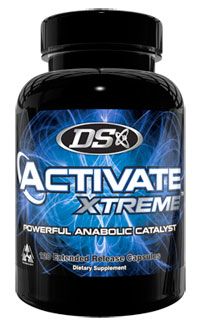 Pros
Using the supplement boosts your testosterone levels, helps to grow your muscles, and increases your libido.  The results do vary from person to person and depend on how much you put into your workout regimen.  Other positives from Activate Xtreme include:
You will experience sound sleep.

The supplement will provide you with more energy during the day and generally make you feel better.

Reduced stress and improved mood.
Cons
Even though the product consists of natural ingredients, it can sometimes cause extreme hunger.  This is likely due to the increase in testosterone which results in a faster metabolism, hence the burning of more calories which makes one want to eat more.
Conclusion
Activate Xtreme contains very effective ingredients that have been clinically studied and proven to work safely and efficiently to boost the body's testosterone levels.  Whether you are in your youth or prime, a testosterone booster like Activate Xtreme can be useful in helping you bulk up and build muscle faster.