Taking care of your self will help you to get more out of life and for this to become possible you need to incorporate exercise as part of your daily lifestyle.  Exercise and working out can help you to achieve a healthier mind.  Exercise plays an important role in keeping your mind stable and your body more capable of being more productive at work and in all aspects of your life.  However, some people have yet to realize how important exercise is for the mind.  Learning the value of exercise will help encourage people to become more active and it will become easier for them to stick to their exercise regimen.  If you are among those non-believers, then read on.
Exercise Is An Anti-Depressant
Various researches have established that exercise has antidepressant properties. Some studies reveal that regular physical activity can improve the brain's function.  So, how does exercise improve mental health?  One theory suggests that physical activity forces the brain to produce more endorphins.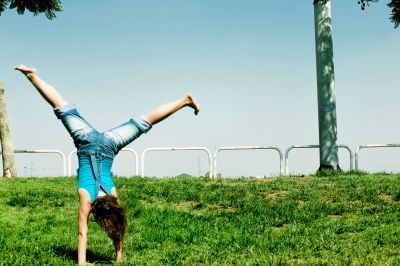 An increased amount of endorphins in the body which usually occurs after exercising is often called runner's high.  This is when the individual experiences a feeling of euphoria and a relaxed state of mind after exercising.
Image courtesy of imagerymajestic at FreeDigitalPhotos.net
Exercise Keeps The Brain More Active
Studies show that physical activity extends to the brain.  The more active you become, the more the brain joins the picture.  Exercise is linked to an increased activity in the brain's frontal lobe.  An increased activity means increased levels of feel-good chemicals such as dopamine and serotonin.
Exercise Boosts BDNF
Brain derived neurotrophic factor (BDNF) is a substance believed to improve a person's mood.  This is the most compelling proof that exercise is beneficial for the brain.  The BDNF's primary function is to help brain cells live longer.  This could be the reason why exercise helps people survive dementia and progressive brain damage.
Exercise Enables Better Control Of One's Life
When people are under stress and anxiety, they have less control over their lives.  Exercise gives people the opportunity to be back at the helm of their bodies and ultimately their lives.  It is important that people choose an exercise regimen that they enjoy so it would be enough motivation to do it on a regular basis.  Any kind of exercise is definitely better than none.  It really does not matter whether you do it at home or at the gym.  It also does not matter whether you go for early morning brisk walks, jogging or weight lifting.  What matters the most is that you are consistent in your exercise regimen.
Exercise Helps People With Schizophrenia
According to the National Center of Biotechnology Information, people with schizophrenia stand to benefit from improved blood pressure levels, perceived energy levels and upper body strength.  The study albeit an initial one, has already been producing excellent results proving the benefits of exercise for schizophrenic patients in improving the quality of their lives.  At the moment, exercise has yet to be considered as a major part of programs that could improve mental health.
Exercise Can Alleviate Mental Fatigue
People who regularly engage in exercise have better coping mechanisms against mental fatigue.  Exercise also improves sleep and gives one a greater sense of achievement.  A lot of people claim that they feel so much better after exercising that they always end up having a sound sleep at night.  In turn, their brains are able to better recharge thereby relieving them from the symptoms of mental fatigue.  Exercise can also increase a person's effectiveness in dealing with others and put more fun in life.
It is sad to note that mainstream mental health programs have yet to consider using exercise in the treatment and cure of mental illnesses.  The medical community should conduct extensive research to bolster the case for the use of exercise to help people with mental illnesses.  Exercise may hold the key to improving mental health and consequently making the world a better place for everyone.
About the Author:
Ryan Rivera used to suffer from anxiety attacks for seven years.  He now dedicates his life in writing articles that will help people in coping with anxiety, stress, panic attacks and depression.  You can read more of his writings at Calm Clinic.