What is the difference between Testosterone Boosters and Steroids?
Testosterone boosters are supplements consisting generally of natural ingredients that influence the body to produce testosterone.  On the other hand, steroids are synthetic substances created in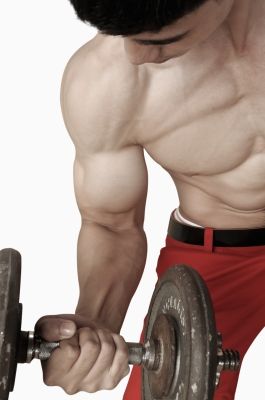 a lab and used by doctors to treat various health related problems.  Steroids are primarily taken to build muscle without a prescription and in this situation, illegal.
The two most commonly used steroids are anabolic and androgenic.  Androgenic steroids are designed to aid with sexual dysfunction and other sexually related issues that one may face including decreased libido or erectile dysfunction.  Anabolic steroids are designed to promote muscle growth.
Testosterone boosters are ideal for men over 20 years, but they are harmless for men of any age; adolescents notwithstanding.  As a man reaches his mid 20s, his body begins to produce less testosterone, which might lead to frustrations due to the inability to increase muscle mass, energy loss, decreased libido among other symptoms.  A testosterone booster consists of natural ingredients among other supplements like vitamins that aid the body in producing more testosterone.
Benefits of naturally increasing Testosterone
Muscle gain and strength:
Most testosterone boosters are natural, which means that unlike steroids, they use ingredients that occur naturally in the environment.  The most common use of testosterone boosters is for muscle gain and strength.  Administration of testosterone improves body composition, decreases body fat and promote
s a lean body.
Enhanced energy and improved mood:
Increasing testosterone levels naturally leads to improved well-being. With more testosterone, higher levels of energy are experienced as well as an increase in muscle mass, which contributes to an overall improvement in mood.  Several research studies have shown that increased testosterone levels improve mood and quality of life.
Improved cognitive function:
Lower testosterone levels in the body have been associated with poor cognitive functions, particularly with age.  By taking a testosterone booster, you can improve your mental health.
Improved sexual desire:
Testosterone is very important when it comes to sexual health and development in males. Diminished libido and erectile dysfunctions are experienced with age as testosterone levels lessen.  Male sexuality can be restored and sexual functions improved through naturally increasing testosterone levels in the body.
Effective Testosterone booster ingredients
D-Aspartic Acid:
This is an amino acid that directly helps in promoting testosterone production in the body.  It is very effective and the most crucial ingredient.
Vitamin D:
This is one of the most crucial vitamins that people don't get enough of in their foods.  As a substance, this vitamin is tantamount to helping your body produce hormones such as testosterone.
Zinc:
Zinc is a very important ingredient to better health and successful muscle growth.  It promotes dopamine production, which is crucial during high levels of stress like intense workouts and is also a vital component in prostate health.
Magnesium:
Magnesium helps in relaxing muscles which is very important in the muscle building process.  Coupled with calcium, this mineral can help in preventing or reducing soreness, tension, cramps and muscle fatigue that can keep you away from the gym for weeks.
Vitamin B6:
This is one of the most essential nutrients in the body for the production of testosterone. It aids in suppressing estrogen levels while increasing the production of the male hormone.
Ginseng:
Another very useful ingredient that has been known to help boost energy levels in the body.  Research shows that ginseng is very effective in promoting testosterone production.
King oysters:
A mushroom containing bioactive molecules that are very much needed in the production of certain hormones in the body.
Less effective ingredients
Horny Goat Weed:
This has been used in some cultures to treat erectile dysfunction.  There are no current studies to support the medical claims that it increases testosterone in the body.
Tribulus Terrestris:
This ingredient has never been proven to be effective in helping increase testosterone production despite being one of the most touted and marketed supplement.
Ginger:
Despite it's many uses, ginger is not a very effective supplement to increase testosterone levels.
Velvet Antler:
This is derived from antlers and it's use originates from ancient Chinese medical practices.  It does not appear to have any effect on hormone production in humans.
My Recommendations
There are many flash-in-the-pan products that have left many users dissatisfied mainly due to the fact that these products use inessential and ineffective ingredients.
TestoFuel is one of the newest testosterone boosters on the market that has gained a great deal of attention.  This product has heavily been researched to not only ensure it is safe for use, but also effective.  It is certainly the product you would want to try if you want to build muscle faster and more efficiently.
Read my Personal Testofuel Review
I would not advise women to take Testofuel; like so many testosterone boosters on the market it is manufactured exclusively for men.  For women who would want to benefit from a testosterone booster I would recommend Optimum ZMA.  This product can be taken by both men and women.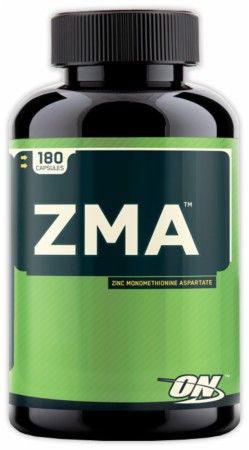 Images courtesy of domdeen and stockimages / FreeDigitalPhotos.net