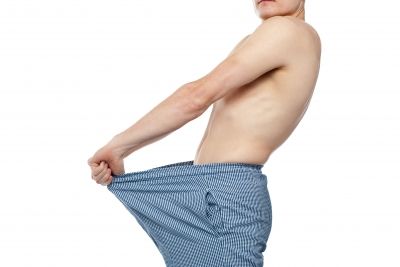 Thin may be in, but it's also good for your health.  During a routine physical, the subject of weight-loss is often raised.  Most people want to lose a few pounds for appearance's sake, but for some, it is necessary for their optimal well-being.  So when your health care professional advises you to slim down, how do you choose the right weight-loss plan for you? Many people turn to reviews on the Internet.
There's no difficulty finding dieting advice or weight-loss programs online.  The challenge is to wade through the vast sea of information and misinformation to find the right, healthy program that fits within your goals and lifestyle.  Deadlines can be great motivators, so programs to be followed for a certain number of days can be very effective.  A predetermined ideal weight helps many to stay focused on their quest for fitness.  Diets that address lifestyle and personal preferences are another popular choice.
How does one choose with confidence?  Narrowing the search begins with some introspection. Successful dieting is about motivation, and a successful dieter knows how to find and maintain motivation and momentum.  Start with honestly answering a few simple questions: Do you work best when given a specific time frame?  Is heavy exercise something you find enjoyable?  Would you prefer to strive for your goals independently or with the support of others?
If having an end in sight helps keep you on the weight loss straight and narrow, picking an achievable time frame will refine your search results significantly.  For example, there are many popular 30-Day diet plans.  Amazon.com offers hundreds of customer reviews with a 5 star rating system for books such as Making the Cut: The 30-Day Diet and Fitness Plan for the Strongest, Sexiest You, by celebrity fitness expert, Jillian Michaels, or The 30 Day Guide to Paleo Cooking: Entire Month of Paleo Meals, by Bill Staley and Hayley Mason.  Both books receive a 4 star or higher rating.
Having a set number of pounds to lose can help a dieter stay focused as well.  The website for ABC News offers dieters the Top 10 Ways to Lose 20 Pounds.  These practical tips are easy to incorporate into a plan for life-long health and wellness.  Jim Karas contributes a strategic plan for dropping 20 pounds at www.goodhousekeeping.com.  His approach is a cardio and strength/resistance training plan that increases in frequency and duration over a period of three months.  Included is a seven day meal plan for the first week.  For the remainder of the three months, the dieter follows a 1200 calorie per day diet of his or her choice.
Community and encouragement are important in the lives of most people.  Weight Watchers is a proven plan leading to scores of success stories.  With regular meetings and online support, followers of this famous plan experience a comfortable environment in which to celebrate milestones along the path to health and fitness.
When reading reviews of the multitude of excellent weight loss plans available, the key to success is choosing the one that fits your goals and lifestyle.  Determining your goals and being realistic about what fits your lifestyle is the key to maintaining the motivation and momentum resulting in life-long fitness and feeling fantastic.
Image courtesy of stockimages at FreeDigitalPhotos.net