Exercising is an important part of our lives as it allows us to stay in shape and improve our overall health.  The equipment we use however is purely mechanical and unless properly taken care of it will eventually suffer wear and tear which can make it inoperable or faulty.  Nothing is more annoying than a squeaky elliptical machine that does this with every single movement we make.  We will help you by providing the guidelines for a routine which aims to eliminate such problems.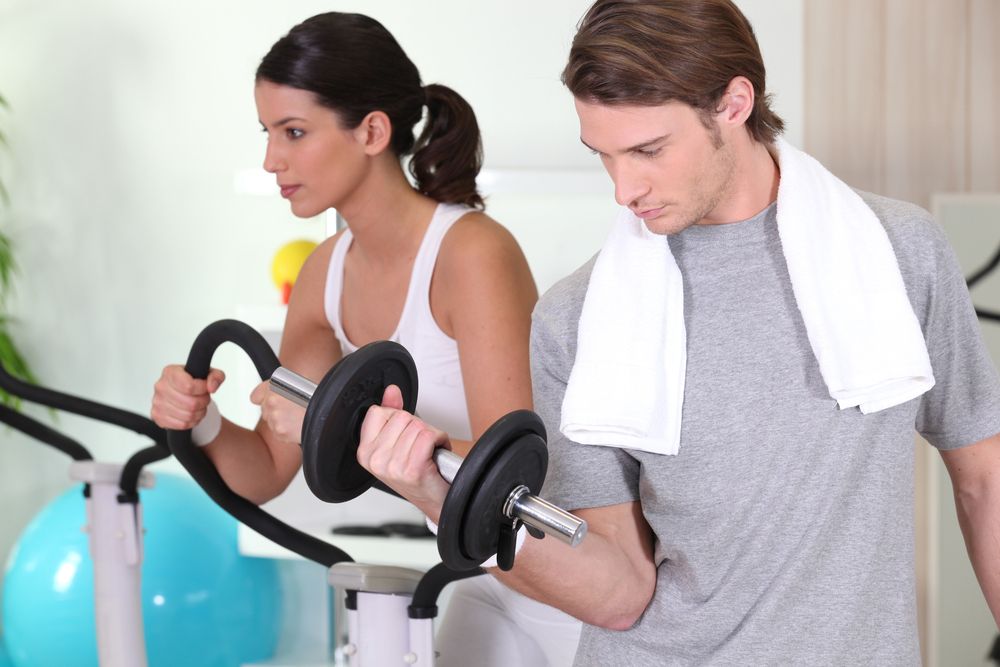 This type of maintenance is mostly a preventative measure so you can avoid problems early on before they occur.  We begin with the following:
Disinfection
This will help prevent the spread of infectious diseases such as the flu virus and the Staphylococcus aureus virus.  If you are the owner of a gym then this must be performed on a daily basis or even more frequently in case of a local outbreak.  Antiseptic wipes can be used to deal with the disinfection between uses and as a long-term solution you can use diluted bleach.
Vacuum
After each use of a specific piece of equipment you should vacuum the floor underneath the machine.  This will prevent the dust on the floor from entering any moving parts and the drive mechanisms.  A rubber mat can be placed underneath each machine which will help with the dust while also adding another layer of stability.  Something else you should do on a regular basis at least once every few days is to vacuum the entire room as well since the buildup happens pretty quickly.
Dusting
You can do this by removing any covers from the moving parts and carefully dusting using a small brush or something similar.  You can also use a vacuum cleaner, a compressor or an air can to remove dust from unreachable places.  This will stop the gunk from building up and it will help you keep the machine maintained and moving.
Checkup
Tighten any loose screws or bolts with the appropriate tool and make sure you address issues like that right away.  The reason for those might be vibrations or a faulty machine so be extra careful.  Once in every few months try out all the function of the machine to ensure it is operating properly – run through every program.
Lubricate
In the event you hear any creaks or other strange noises the machine shouldn't be making, open it up and check where the sounds are coming from.  Lubricate every moving part where possible as is recommended by the manufacturer.  The user manual will have a troubleshooting guide as well as instructions on proper lubricants.
Patching
If you notice any of the seats having spots where damage has occurred then you should address these issues right away before it becomes a problem.  Take the seat off if possible and take it to an upholsterer to have it fixed.
About the Author
This guest post has been submitted by: WC1 Professional Movers.