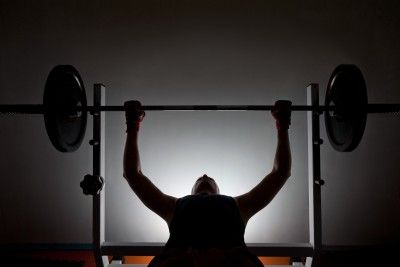 When speaking to a bodybuilder you know that you're talking to someone a bit different, and if you've ever met one you'll know that the stereotype of the hulking muscle head is inaccurate.  It's a shame that many people who practice the sport are lumbered with this negative image, particularly since this puts some people off taking up the sport in the first place.  It's time then that I dispel this myth.
In fact, most successful bodybuilders need to be at least slightly more intelligent than your average Joe to succeed.  While anyone can head to the gym and pack on a few pounds with the right will, it takes a complex understanding of your biology and biochemistry to train correctly and supplement it with the right products and diet.
When you're speaking to a bodybuilder, you're speaking to someone who knows that their fate lies in their own hands and that through hard work and determination they can achieve anything they want in life including transforming their very bodies.  Chances are, someone who molds their body in this way has at the very minimum, an awareness of how they're viewed in the world and how they can get ahead.  Chances are they also apply the same reasoning to developing their minds.  Why spend all that time building up your biceps if you can't do maths?
A bodybuilder often also gives off the aura of confidence that comes from knowing they've improved themselves beyond what they were lumped with at birth.  They stand tall puffing out a chest that's broadened through their hard work, and they speak with a more powerful voice.  They demand attention through their physicality and broad shoulders, and they have the power to back up what they say and deal quickly with naysayers.
Arnold Schwarzenegger once said that everything he knew he learned from bodybuilding.  What he meant by this was that it taught him all the valuable life lessons he needed to later succeed in business, films and politics; and succeed he did, becoming a millionaire through entrepreneurship, one of the highest paid actors of his era and then the head of one of the most powerful states in the world.  Here was a man who truly did know that he could bend reality to his will with the right determination and insight.  He sculpted his body as he saw fit and realized that he could do the same to everything around him – his finances, his love life, his fame and his power.  Eventually he began shaping the world.  Now that's the mind of a bodybuilder.
About the Author
Alan is a freelance health instructor and also writes and reviews health shows.  He reviewed the famous Satori World Medical CEO's interview.