Optimum ZMA is a supplement which combines the power of zinc, magnesium and Vitamin B6 to effectively enhance muscle recovery, muscle growth and sleep in athletes.  It is manufactured by Optimum Nutrition.
Ingredients and Mechanism of Action
It is composed of Zinc Monomethionine Aspartate, Vitamin B6 and Magnesium Aspartate; all clinically researched and proven to complement the effects of each other in boosting the levels of anabolic hormones and increase muscle strength in properly trained athletes.
Zinc Monomethionine Aspartate is effective in increasing athletic endurance, promoting tissue repair, growth and restful sleep.  Zinc has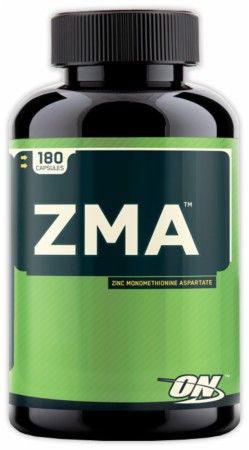 been proven essential in the production of testosterone which is necessary for muscle strength.
Other ingredients include magnesium stearate, rice powder and gelatin.
Pros of optimum ZMA
The manufacture and use of this product is backed by clinical research which proves the effectiveness of this testosterone booster in heightening anabolic hormone levels and strengthenning muscles.
It can be taken by women too which sets it apart from other testosterone boosters which are manufactured exclusively for men.
Augments the body's natural healing process making muscle soreness a thing of the past thereby enabling users to train with minimal interruptions.
Reliable tests have shown the effectiveness of this product in delivering an average gain in muscle strength of 2.5 times in athletes.
Manufacturers follow stringent quality checks to ensure that there are nil chances of any form of contaminants.  This is reassuring on the part of the users.
The ingredients are easily absorbed by the body and the suggested usage is simple and straight forward.  The ingredients are clearly mentioned resulting in fewer ambiguities and maximized benefits through proper use.
The level of active ingredients per serving is more than what you can get with competing brands.
It is safe to use since it does not interfere with the natural hormonal balance in the body but only promotes the production of more of a needed hormone.
Cons of Optimum ZMA
It is contra indicated to be taken with milk or any food or supplement that contains calcium which is contradictory since calcium is critical in the development of the body's bones.  This requirement is suspect.
There have been cases of vivid and crazy dreams reported after use of this product which raises concerns of it's effect on the mind.
There are reported cases of erratic sleep patterns after use of Optimum ZMA.
Capsules have a horrible taste and smell which some users cannot stand.
Directions prescribe it to be taken on an empty stomach before bed which is somewhat funny since the majority of users prefer to sleep after meals.  This can be counterproductive in bodybuilding since users miss out on nutrients from their evening meals.

The dominance of estrogen in women's bodies is compromised after use of this product which can result in a myriad of consequences

.
Click Here to save $11.04 on Optimum ZMA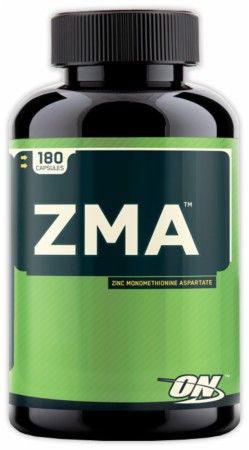 Overrall Conclusion
Pricing is competitive given the numerous supplements on the market that are priced higher and provide the same or lesser benefits.  Optimum ZMA offers value for money.
The combination of this testosterone booster with glutamine, creatine, HMB and other strength and recovery products has been proven to deliver better results.  This does not necessarily mean that it is ineffective on it's own.
Testofuel actually contains the ZMA formula but it is a much stronger testosterone booster.  Check out my personal Testofuel Review.