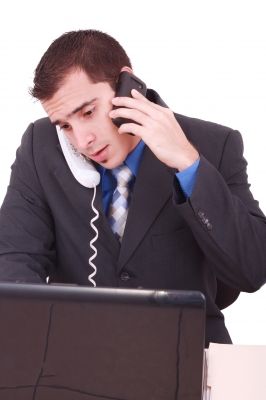 Starving with no time to prepare food?  This usually means grabbing some fast food, but that does not have to be the case.  With a little more preparation, you can cut back on your unhealthy eating habits and incorporate some super easy, healthy meals and snacks that you can grab for at moments when you're crunched on time.
What Every Meal Should Include
When deciding what to grab for on the go, stick to the rule of three; it should include all three macronutrients: proteins, carbohydrates, and fats.  The inclusion of all three macronutrients in your meals and snacks will satisfy cravings and give you more energy.   This means that preparation starts back at the store when you are trying to decide what to get for snacks during the week; focus on easy-to-grab foods that are not packaged.
Don't Forget About Breakfast
With breakfast being the beginning of your day, start it off well by eating right.  If you're in the habit of grabbing a bowl of cereal, either opt for something with a little more protein (like eggs) or choose cereal high in fiber and protein.  You can also add some fruit to be sure that you won't be hungry any time soon.  Eating a breakfast high in protein and fiber will help ward off those early hunger pangs so that you eat and snack less throughout the day.
Snacks:  Some Good Combination Ideas
To follow are some really easy and healthy snack choices.  To come up with your own, stick to the basics of what food you already purchased and let your imagination (or taste buds) run with it.
Apple with peanut butter
Almonds, string cheese, and fruit
Celery and peanut butter
Brown rice with veggies
Fruit and yogurt
Tuna fish and whole-grain crackers
Hardboiled egg and carrots
Smoothies
Lunch meat, string cheese, and carrots
Meals Make Great Snacks
The best on-the-go snack can be left overs from last night's dinner.  As you're cleaning up, divide the leftovers into Tupperware and make sure you include something from every food group.  When you need to grab a bite after you head out the door, you already have a nutritious meal that only requires heating up.
Rather than fall prey to crackers, chips, and cookies to tie you over, plan your snacks and meals around the three basic macronutrients to cut down on excessive snacking and unhealthy food choices.  This will give you the energy you need whether you're headed to class or to get in your exercise on the body craft elite.
About the Author
Randi Upshaw enjoys sharing and learning about health and fitness and currently writes for Home Gym Review.
Image courtesy of David Castillo Dominici at FreeDigitalPhotos.net