Building a defined chest line and large muscles is the dream of every man.  If you want to tone up and build some attractive muscles then you can opt for a boxing workout routine.  A simple and not so hard boxing workout routine can be very effective.  Almost anybody can go for this no matter what age, gender or fitness level.  The biggest advantage of using this mode of building muscle is that it will break the monotony of a conventional workout, in addition to being a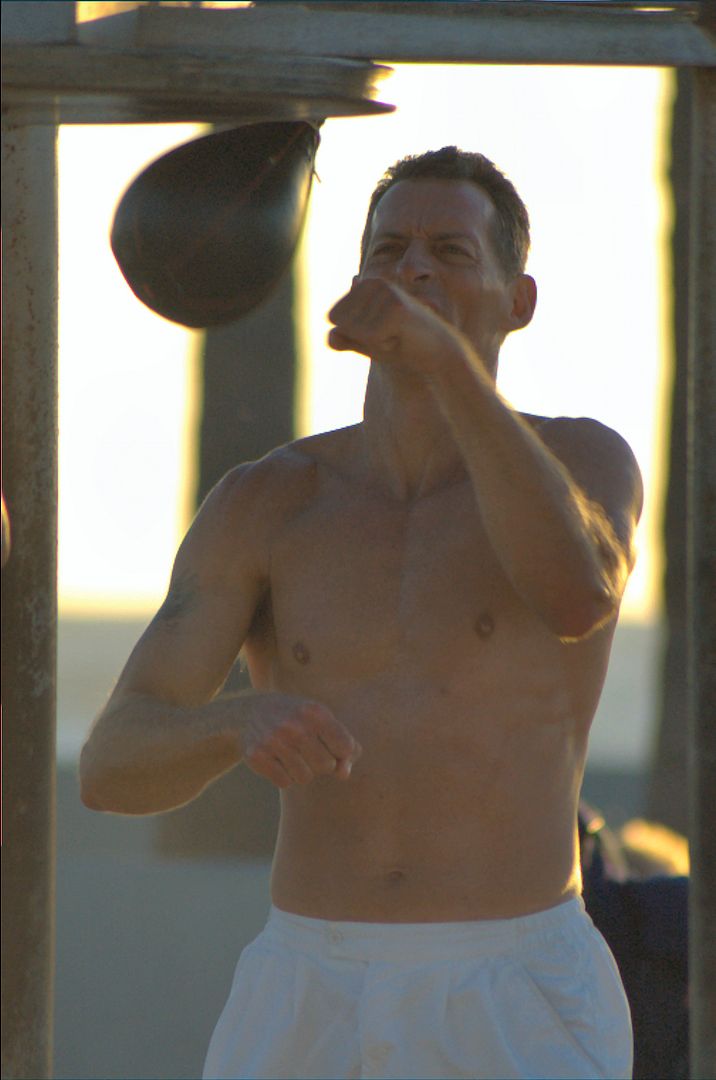 lot of fun and less time consuming.  This method will also help to build muscle & burn fat while increasing your anaerobic & cardiovascular endurance.
Provided  below is detailed information of a boxing workout routine intended to build muscle.  This is the training routine for an entire week.
image courtesy of mrsmas from stock.xchng.
Boxing Workout Routine
Monday & Thursday – Weight Training
Tuesday & Friday – Cardio + Fighting Practice
Wednesday & Saturday – Fighting Practice (Cardio Optional)
Sunday –Break
For weight training – On weight training days you do exercises for the legs, chest, shoulders, triceps and back.  Exercises include squats, leg press, leg curls, calf raises, pull ups, lat pull downs, hyperextensions, one arm dumbbell rows, seated rows, shrugs, military press, bench press, incline dumbbell press, dips, hand grip exercises and upright rows.
For Cardio & Fighting Practice – This process involves working out with a boxing bag, some bodyweight exercises to keep the body warm, and a short rest period.  The steps are explained below:
Start off by boxing for 3 minutes.  You can kick, elbow, punch or knee the bag.  In short, just stay active on the bag for at least 3 minutes in the beginning.
Step back & start doing some jumping jacks for 30 seconds.
Take a 1 minute rest.
Start punching the bag once again for another 3 minutes.
Step back once again and start doing some pushups or pull ups for 30 seconds.
Take a 1 minute break.
Continue this process for 20 minutes.
About the author.
Find quality band t-shirts at Shirt Hunt.com, band clothing store!  Here you can find merchandise of such bands as The Beatles, Nirvana, Metallica, Led Zeppelin and lots of others.