Beef Protein
Committed exercisers and bodybuilders know nutrition plays a key role in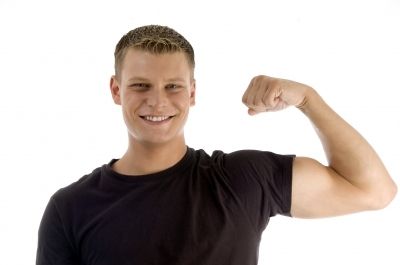 muscle development.  The nutrition value protein delivers to the body involves muscle building, repairing and recovery properties.  This makes protein a must have for the development of your body.  People have eaten beef as a source of protein for many years so they know it works, however, it is not very convenient to prepare and digest which makes providing it in powder form very appealing.
Beef protein powder is a high quality protein that delivers a rich and complete amino acid profile.  Amino acids are compounds that form proteins which the body uses for building and restoring muscle tissue.  Beef protein powder shows positive signs of being an exceptional source of protein for muscle development.  It supplies muscle fibers with key nutrients that assist in recovery and growth of the muscle.  Since beef protein powder is lactose free it is absorbed in the stomach instead of the intestines.  This helps reduce bloating and uncomfortable feelings associated with whey and other dairy proteins.  A serving of beef protein yields about 24 quality grams of protein.
When selecting beef protein powder, you want a protein that is enriched with enzymes to help deliver superior absorption of all nutrients in the protein.  Select a product that uses only grass-fed beef.  Beef protein powder provides essential amino acids which are crucial to the development of muscle tissue.  Beef protein powder is lactose and gluten free and very low in fat and sugars.
Using beef protein powder provides these benefits and more:
· Lactose free
· Fast muscle recovery
· It is more concentrated than whey
· Has no artificial sweeteners
· Helps increase muscle mass and more
As an exerciser or bodybuilder, if you are looking for a source of protein that delivers positive results you may want to give beef protein powders a try.
Image courtesy of imagerymajestic at FreeDigitalPhotos.net